AACR 2020 – Novel fluorescent probes evaluated in an orthotopic pancreatic PDX model
Authors: Peggy Provent, Elodie Marie-Dit-Chatel, Jordan Longin, Stanislas Urbain, François Scherninski, Cyril Berthet
Abstract: Fluorescent dyes have been used in medical diagnostics for over 50 years. The emergence of new fluorescent imaging technology in support of surgery and the need for increased sensitivity and precision have driven the search for novel fluorescent molecules.
Orthotopic patient-derived xenograft (PDX) pancreatic tumor models provide a closely related human tumor within organ-specific tumor microenvironment, which was well suited to the evaluation of the tissue specificity of two novel fluorescent compounds, developed by Proimaging, with specific tumor uptake.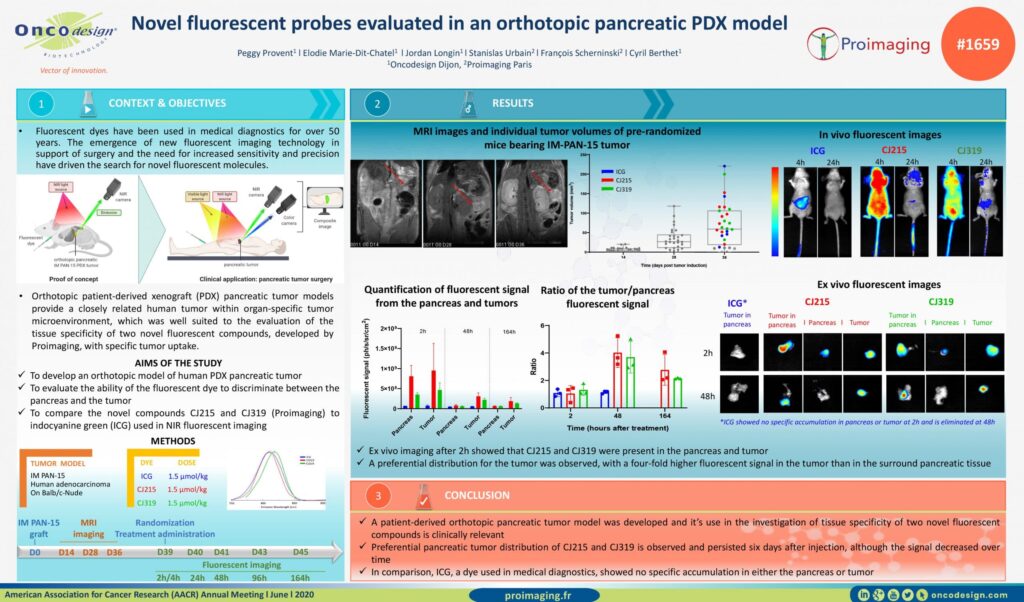 Input of STED nanoscopy on living animal cells labeled with LBL-Dye M715..