LBL-Dye M715: High-performance tool for mitochondrial labeling in living cells
Labeling dyes can be used to visualize mitochondrial dynamics in living cells including mitochondrial fusion, fission, and movement. Combining it with time-lapse imaging can offer insights into mitochondrial trafficking, interactions with other cellular components, and their involvement in cellular processes.
LBL-Dye M715 is a cell-permeant, photostable, and no cytotoxic mitochondrial tracker particularly well adapted for long time imaging on living cells.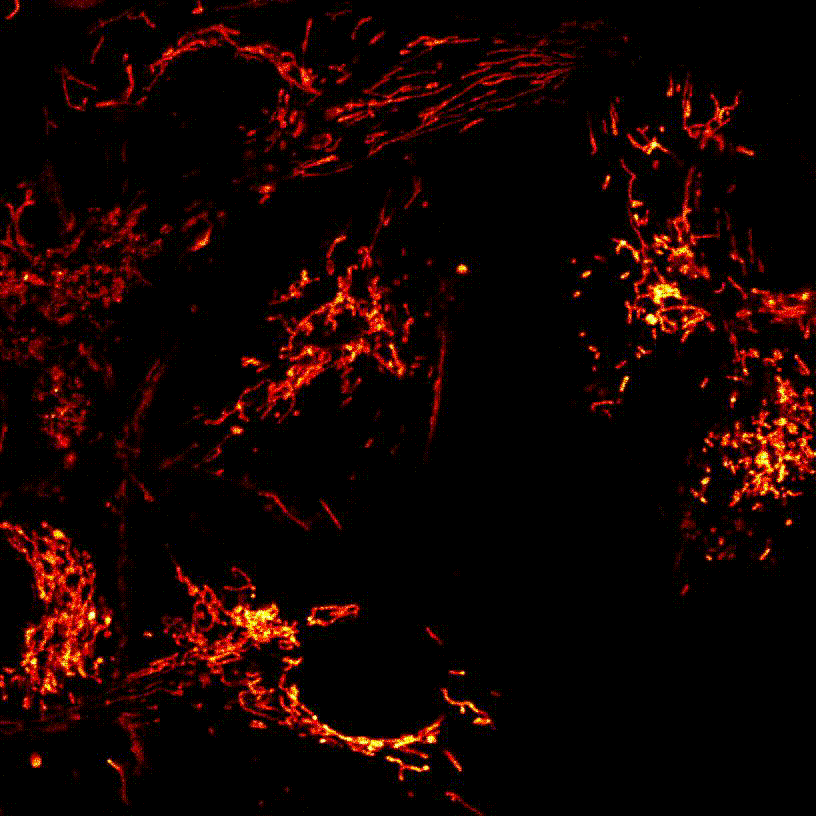 Product citations:
Optimization of Advanced Live-Cell Imaging through Red/Near-Infrared Dye Labeling and Fluorescence Lifetime-Based Strategies
Cellular tracers in fluorescence imaging are essential tools for studying various cellular processes, including cell migration, protein trafficking, organelle dynamics, and more...