Additional information
| | |
| --- | --- |
| Application | Cancer tumor visualization by fluorescence imaging |
| Max Absorption | 800 nm |
| Max Emission | 825 nm |
| Shipping condition | Room Temperature for up to 3 weeks |
| Storage condition | Store 12 months after receival under -15°C and protect from light |
| Molecular Weight | ∼ 1330 |
| Solubility | Isotonic Dextrose Solution |
Request for quotation
Use this form to request price and delivery information or any other customization requests that are not available on the website
CJ215 is a novel tumor labeling dye successfully tested in preclinical in-vivo studies on mammary and pancreatic cancer tumor models.
CJ215 dye specifically binds to cancer tumor tissues and allows visualization of cancer tumor delineation in intraoperative fluorescence imaging.
This NIR fluorescent dye has been validated for NIR-II / SWIR imaging.
Product for Research Use Only. Not for Human Use.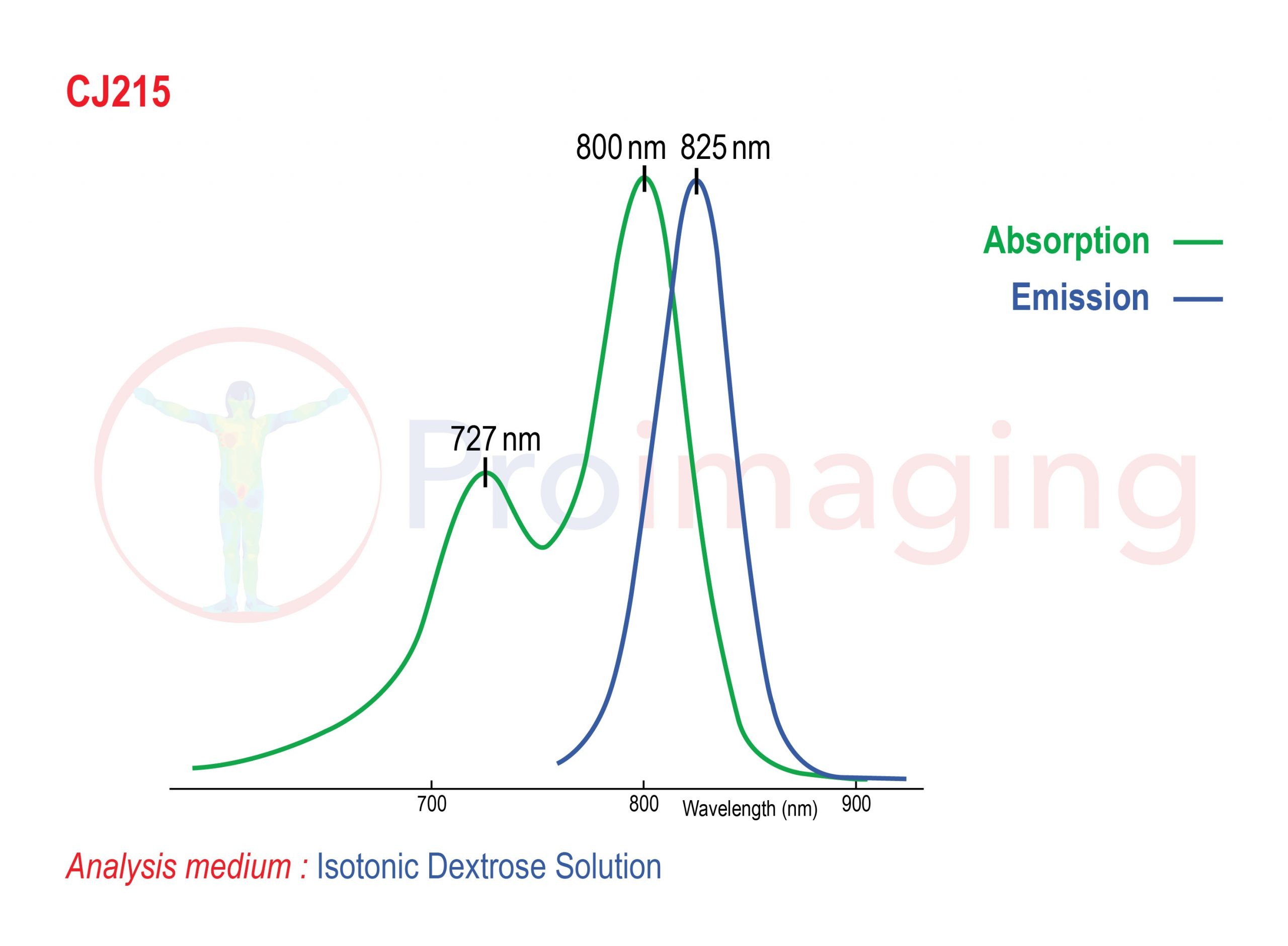 Product citations :
Novel fluorescent probes evaluated in an orthotopic pancreatic PDX model Poster published at American Association for Cancer Research (AACR) 2020
CJ215, a new ultrasensitive near-infrared fluorescent probe for enhanced tumor detection in vivo: A comparative study with ICG in a preclinical model  Poster published at World Molecular Imaging Congress (WMIC) 2018