Additional information
Application

Cell Membrane Labeling

Max Absorption

562 nm

Max Emission

580 nm

Shipping condition

Room Temperature for up to 3 weeks

Storage condition

Store 12 months after receival under -15°C and protect from light

Molecular Weight

∼ 740

Solubility

– PBS Buffer (pH 7.4) + 1% Tween 80
– DMSO
Request for quotation
Use this form to request price and delivery information or any other customization requests that are not available on the website
LBL-Dye M580 labels cell membranes and mitochondria for preclinical in-vitro or in-vivo studies.
LBL-Dye M580 is a lipophilic fluorescent dye that binds to membranes with a 580 nm emission wavelength with a high fluorescence yield.
The fluorophore part of the dye molecule binds at the aqueous interface of the membrane and the alkyl tail enters the lipid layer.
The fluorescence of the dye bound on membranes is first quenched at high dye concentration then released after dilution. This property makes these dyes useful for membrane fusion assays.
LBL-Dye M580 replaces Octadecyl Rhodamine B Chloride (R18) for all applications.
Product for Research Use Only. Not for Human Use.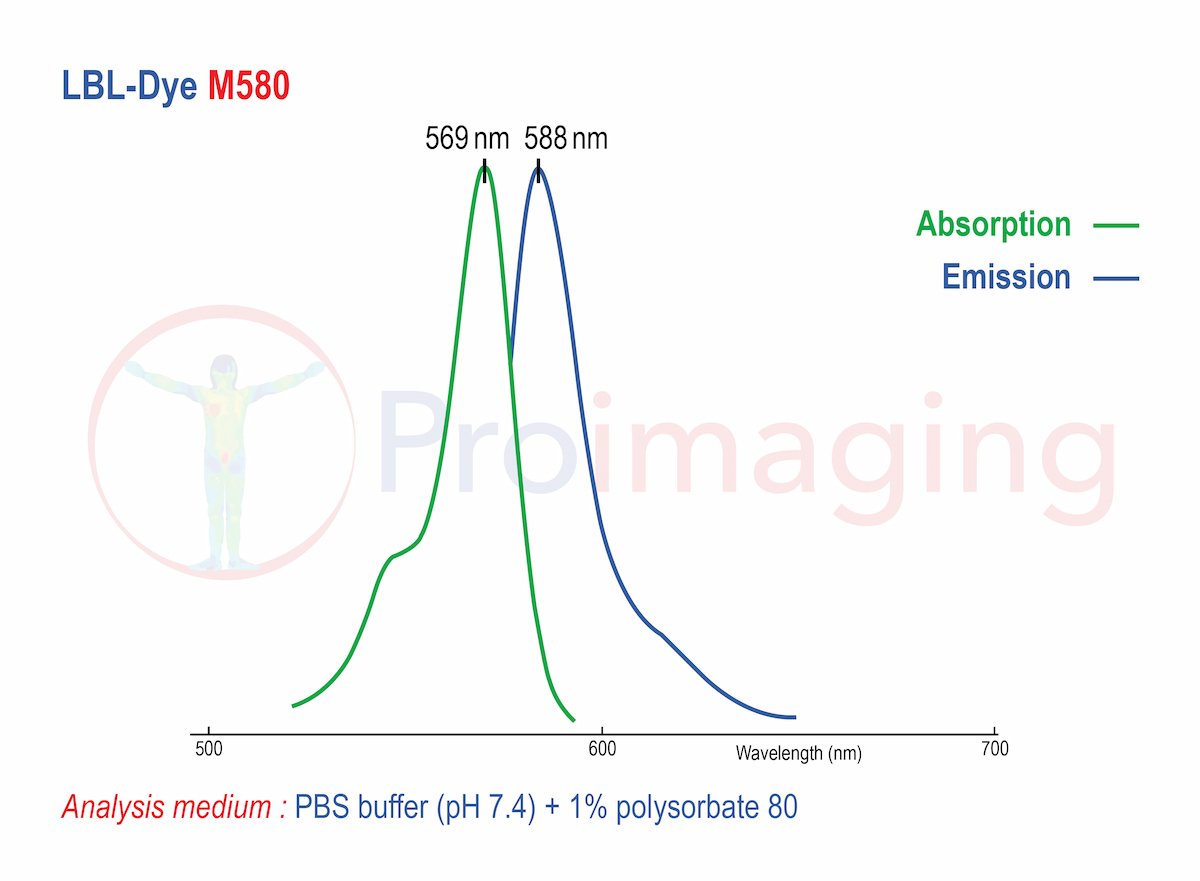 Product applications :
Microscopic imaging of spermatozoids labeled with LBL-Dye M580 and LBL-Dye M717